Aranui Cruises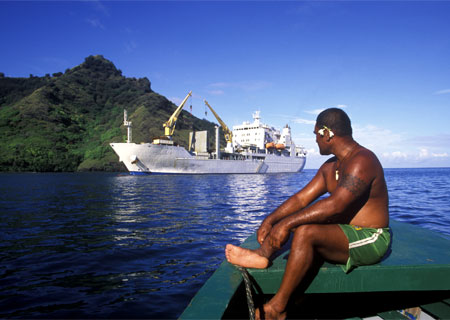 Investigate the most remote island bunch in French Polynesia on board the Aranui 3. A working vessel that likewise works as a voyage ship, it is the one and only of its kind to sail to the captivating Marquesas Islands. An incredibly extraordinary 14-day voyage, the Aranui 3 offers its travelers the memorable opportunity to visit a islands that have remained nearly unchanged from the days of early exploration – Ua Pou, Nuku Hiva, Hiva Oa, Fatu Hiva, Tahuata and Ua Huka, and the Tuamotu Atolls of Fakarava and Rangiroa.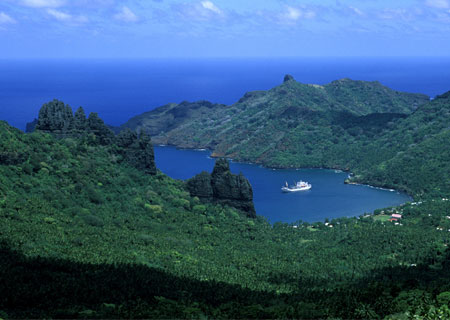 Looking for a truly unique South Pacific cruise experience? Board the Aranui 5, a hybrid passenger and freighter ship, for a 14-day all-inclusive voyage exploring the most beautiful islands of French Polynesia. Pick from eight different suite accommodations available for every budget and enjoy both exciting offshore adventures and comfortable, onboard luxury.
The 14-day itinerary schedule includes:
Day 1:

Papeete, Tahiti: Arrival on the ship for a meet and greet hosted by traditional Marquesan dancers.

Day 2:

Tuamotu Archipelago - Takapoto: Enjoy a beautiful hike to a private, white sands beach where local musicians will host a delicious picnic.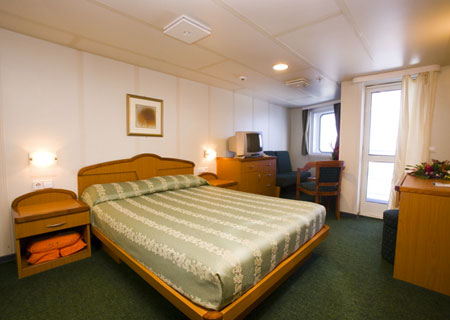 Day 3:

At Sea: Kickback poolside, socialize in one of two lounges or four bars, or listen to a fascinating lecture in one of the two conference rooms.

Day 4:

Nuku Hiva: Begin your day learning about Marquesan culture, followed by a Jeep tour through the mountains to Hatiheu where you will enjoy a traditional pig roast and a tour of historical stone tikis.

Day 5:

Ua Pou: Spend the day exploring the local shops of Hakahua and relax to an evening of traditional music and dance.

Day 6:

Tahuata & Hiva Oa: Explore the history of the first colonial settlement in French Polynesia, visit Jacques Brel's gravesite, and view the works of Paul Gaugin.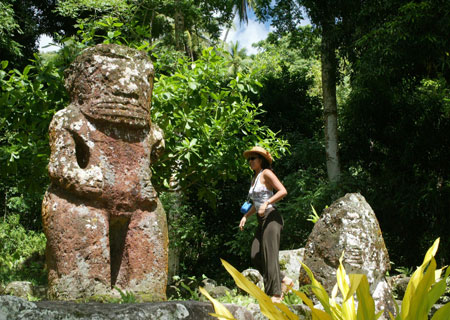 Day 7:

Fatu Hiva: Visit the remote village of Omao for arts demonstrations by local craftswomen and either hike the summit of Hanavave to enjoy a stunning waterfall or sail around the Bay of Virgins.

Day 8:

Hiva Oa: Explore the mysterious ruins of Puam au then take a dip in gorgeous waters of along black sand beach.

Day 9:

Ua Huka: Take a horseback tour to the Invisible Bay and learn more about Marquesan artifacts from artisans at a local museum.

Day 10:

Nuku Hiva & Ua Pou: Enjoy the local marketplace and delicious food at Hakahua.

Day 11:

At Sea: Relax and unwind on deck.

Day 12:

Rangiroa, Tuamotu Islands: Snorkel along a coral reef and visit a locally-owned pearl farm.

Day 13:

Society Islands - Bora Bora: Spend your day relaxing on the shore or enjoy an underwater snorkeling adventure in the blue lagoon.

Day 14:

Papeete, Tahiti: End your trip with a bon voyage celebration.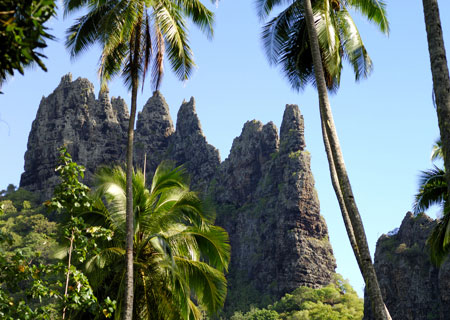 If you are looking for adventure on your Tahitian honeymoon, Aranui Cruises is perfect for you. Call Tahitian Honeymoons today for availability, rates, and packages.