Rangiroa Island Honeymoon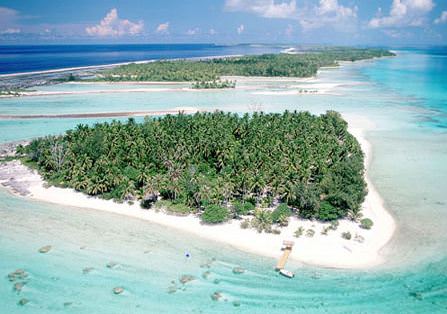 Rangiroa.. The Endless Lagoon
Rangiroa, offers bright turquoise & emerald green waters including colorful coral. This island is known as one of the worlds greatest dive destinations. Here is a world where 240 tiny islets, or motus, each no more than three feet in elevation, lay upon the ocean for more than 110 miles completely encircling an infinitely deep lagoon.
Surrounded by two legendary bodies of water, Moana-tea (Peaceful Ocean) and Moana-uri (Wild Ocean), the main villages of Avatoru and Tiputa offer the visitor with a unique look at the South Pacific. Along the few roads, coral churches, craft centers, local restaurants, and tiny shops provide enjoyable land-based experiences to complement the many activities in the lagoon.
Rangiroa Island Honeymoon Hotels and Resorts
Hotel Kia Ora Resort & Spa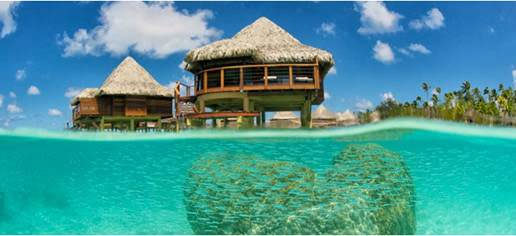 In the heart of a magnificent coconut plantation, the Hotel Kia Ora Resort & Spa offers guests a unique, secluded luxury. Completely remodeled in 2011, the resort offers an elegant and refined architecture in a picturesque invirement. Its spacious bungalows and villas are situated throughout the coconut grove, positioned along the beach or suspended over the turquoise lagoon. Guest amenities include two gourmet restaurants, an infinity pool, a relaxation spa, a boutique and a fitness center..
Hotel Maitai Rangiroa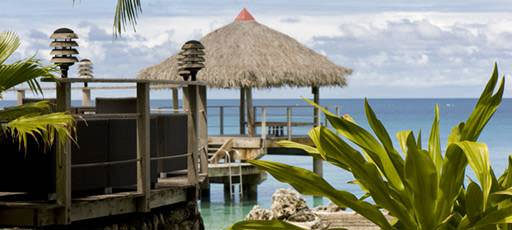 Situated in a coconut plantation and surrounded exotic gardens, Hotel Maitai Rangiroa overlooks Rangiroa's immense lagoon and offers easy access to one of the best diving destinations in the world. The hotel restaurant and bar, Le Lagon Bleu, serves French, International and Polynesian cuisine for lunch and dinner in a charming and traditional Polynesian setting. A weekly activity program welcomes guests to a number of local experiences including Tahitian dance lessons and basket weaving.
Rangiroa Island Honeymoon Water Activities
Pink Sands Excursion

Enjoy an afternoon exploring Rangiroa`s pink sand beach. You`ll journey by boat to the southeast side of the atoll and discover the colorful hues of this immaculate region. Known for the transparency of its lagoon, it`s the perfect place to swim and encounter a variety of marine life. The tour includes a delicious picnic lunch prepared from local ingredients, which you'll enjoy on a small, private motu. Depending on the tide, you may even have time to see dolphins in the Tiputa Pass before heading back to the hotel.
Drift Snorkeling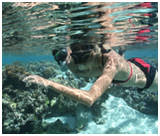 Allow the gentle currents to carry you across the water and discover a variety of colorful marine life. Depending on the season, you`ll witness rays, sharks, turtles, dolphins, napoleon fish and barracuda in their natural environment. Before heading back to the hotel, you`ll also stop at a natural aquarium to swim with tropical fish and eels in a vibrant coral garden.
Rangiroa Island Honeymoon Dining Options
Vaimario Restaurant and Pizzeria
One-person and large pizzas are the highlights at this restaurant in a thatch-roof house just west of the airport. You can dine inside but preferable tables are on the coral-floor veranda. The best main courses are grilled fresh fish with vanilla, coconut, or orange and ginger sauces.
-