Dream Yacht Charters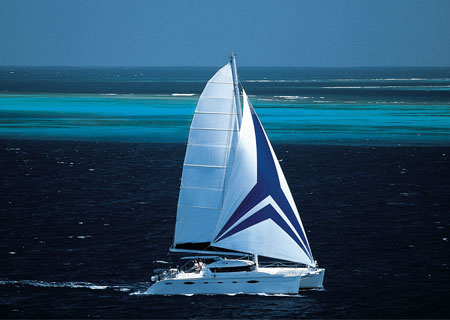 With Archipels Cruises, you can remember the experiences that numerous seafarers have lived before you. As you set out on a cruising voyage through the immaculate waters of Polynesia, you'll encounter the break of the sail, feel the wind all over and smell the salty shower noticeable all around. Find the appeal of BoraBora or the Tuamotu Atolls while cruising in a luxurious yacht, abundantly equipped with a cheerful and knowledgeable crew ready to serve you.
Charter a yacht to explore the gorgeous islands and atolls of French Polynesia with a private crew or by the cabin. Dream Yacht Charters offers a range of amazing itineraries onboard the largest catamaran yachts in Tahiti. Add-on packages from island excursions to guided scuba tours to make this a truly personalized experience.
With Dream Yacht Charters you can add the following island experiences to your itinerary:
Raiatea: Known as French Polynesia's "Sacred Island," Raiatea is the cultural and spiritual center of the Leeward Islands, is the home base of Dream Yacht Charters. Explore historical and architectural sites hidden in the lush rainforest, or snorkel and scuba dive along the surrounding coral reefs before setting sail on a once in a lifetime adventure.
Bora Bora: Shop the local marketplace of Vaitape, eat at one of the world class restaurants, or stay onboard and just explore the sparkling waters of the azure blue lagoon.
Taha'a: A lush, tropical paradise, with the warm scent of vanilla, Taha'a is the perfect place to spend the day hiking, exploring a Tahitian vanilla plantation, or visiting a black pearl farm.
Huahine: Huahine, otherwise known as "The Garden Island," is a culinary dream. Spend the day tasting the local tropical produce at one of the many plantations or picnicking on the remote beaches.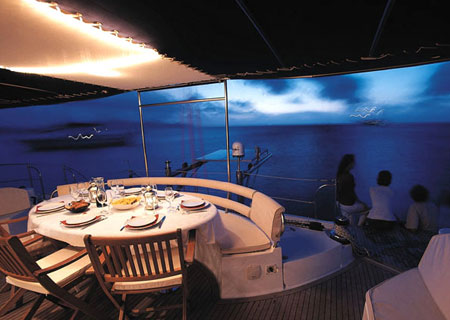 Dream Yacht Charters also offers three by-the-cabin package itineraries to ensure an ideal vacation:
Bora Bora Dream: An 8-day guided tour through the Leeway Islands
Huahine Dream: A 4-day guided tour between Raiatea to Huahine
Polynesia Dream: An 11-day guided tour through the Leeway Islands.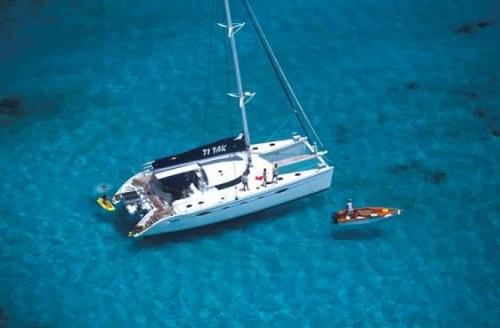 You can also charter a fully-staffed private catamaran to take you through these gorgeous islands. Spend action-packed days enjoying shore excursions or just leisurely sail around the gorgeous lagoons. With a private catamaran charter, passengers will decide exactly how they will spend their vacation. Pick from one of two magnificent yachts:
Eleuthera 60: A 10 person, spacious yacht with unparalleled comfort
Lagoon 620: A 12 person, stunning luxury yacht loaded with extravagant amenities
So if you are looking for a customizable, catered experience on your Tahitian Honeymoon, Dream Yacht Charters has a wonderful variety of private South Seas Cruises. For more information, call Tahiti Honeymoons for prices, packages, and availability.