Paul Gaugin Cruises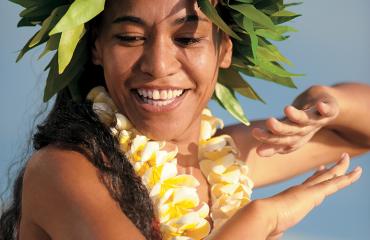 Explore the wonders of French Polynesia aboard the world-renowned cruiseship The Gaugin. This all-inclusive, award-winning, luxury cruise docks at smaller ports inaccessible to larger cruise ships, providing guests with unique access to unparalleled cultural experiences. The comfortable accommodations and intimate setting of The Gaugin is the perfect way to relax and enjoy your Tahitian honeymoon retreat. Depending on your interests and the time of year, Paul Gaugin Cruises offer itineraries that take you to a variety of exotic and beautiful South Pacific destinations including:
Cook Islands & Society Islands
Society Islands & Tuamotus
Tahiti & Society Islands
Marquesas, Tuamotus, & Society Islands
Tahiti, Society Islands, & Tuamotus
Society Islands, Cook Islands, Tonga, & Fiji
Bali & Fiji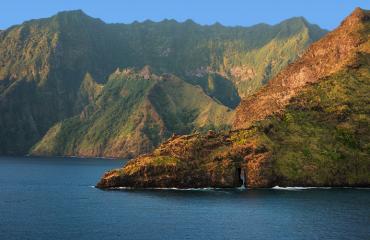 No matter your itinerary, The Gaugin provides a range of complimentary services such as:
Gorgeous ocean views in all 166 guest suites
70% of the suites come with a private deck
All inclusive meals, including alcoholic beverages, from world class restaurants
Complimentary 24 hour room service
Spacious deck with a pool and poolside bar
Fully-equipped fitness center
An entertainment program complete with local Polynesian artists
Lectures from local naturalists and experts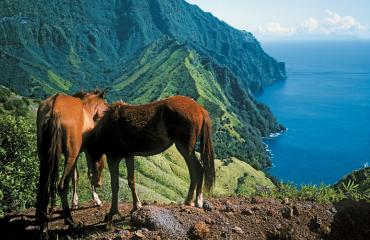 Guest hosts including famed oceanographer Jean-Michel Cousteau
Knowledgeable, friendly onboard staff
A casino, lounge, and disco
Wifi hotspots
Watersports including kayaking, windsurfing, and paddle boarding
Access to a secluded, privately-owned white sand beach in Bora Bora (offered on select voyages)
A day on Motu Mahana, a private islet located off the coast of Taha'a where guests will enjoy a full bar, a BBQ, and a range of watersports (offered on select voyages)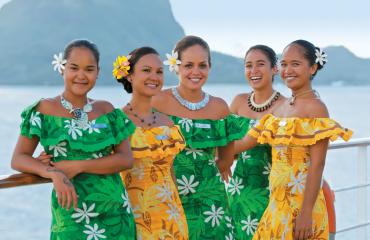 Paul Gaugin Cruises also offers affordable, customizable add-on packages and excursions to make your trip a truly memorable experience like:
A variety of customizable spa packages at an onboard luxury spa center
Butler services to help manage all your vacation needs
From the time you've called these islands home once—even if only for a few days—you'll always hear their call to return. Call Tahitian Honeymoons today for availability, rates, and packages.